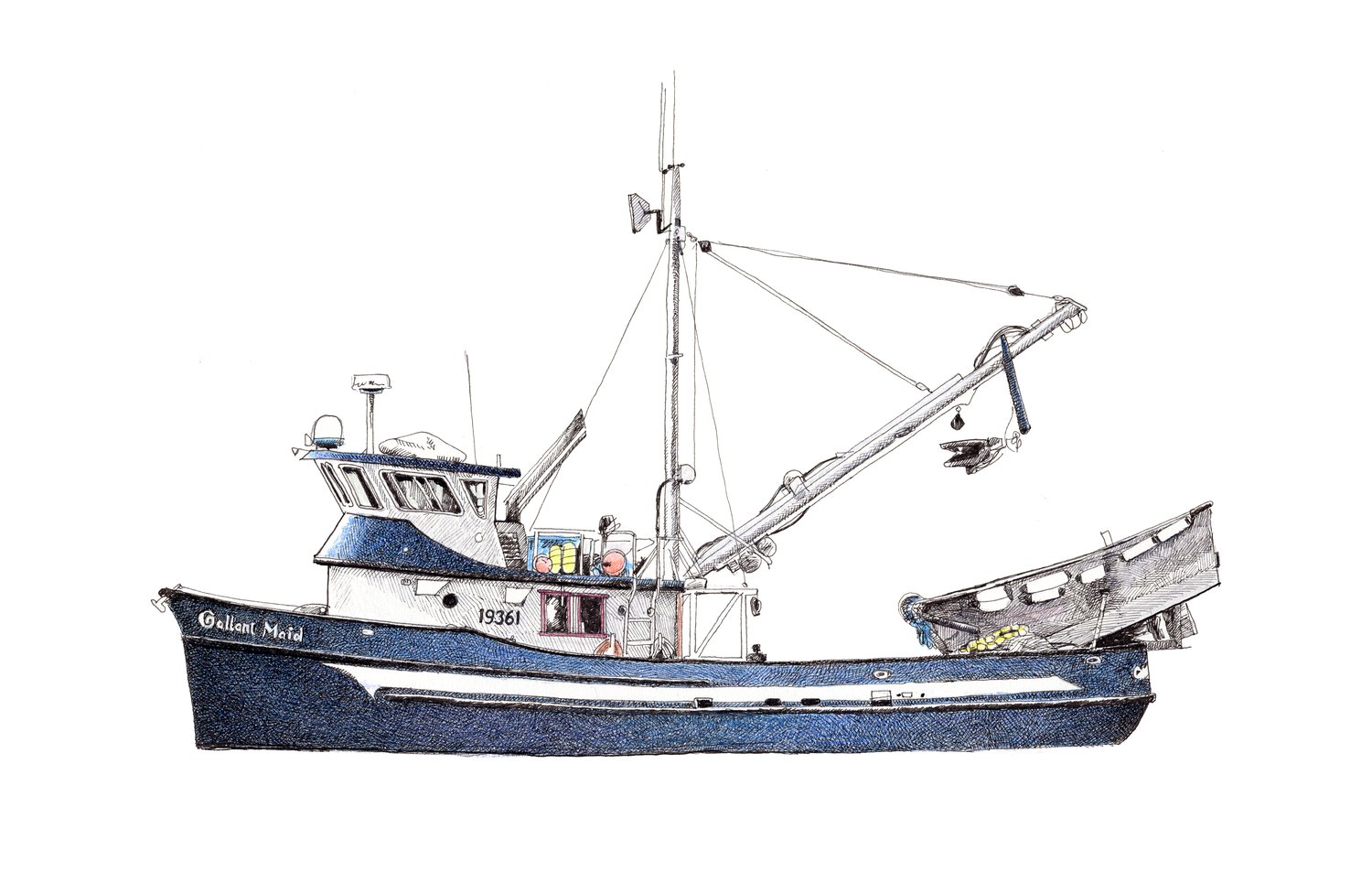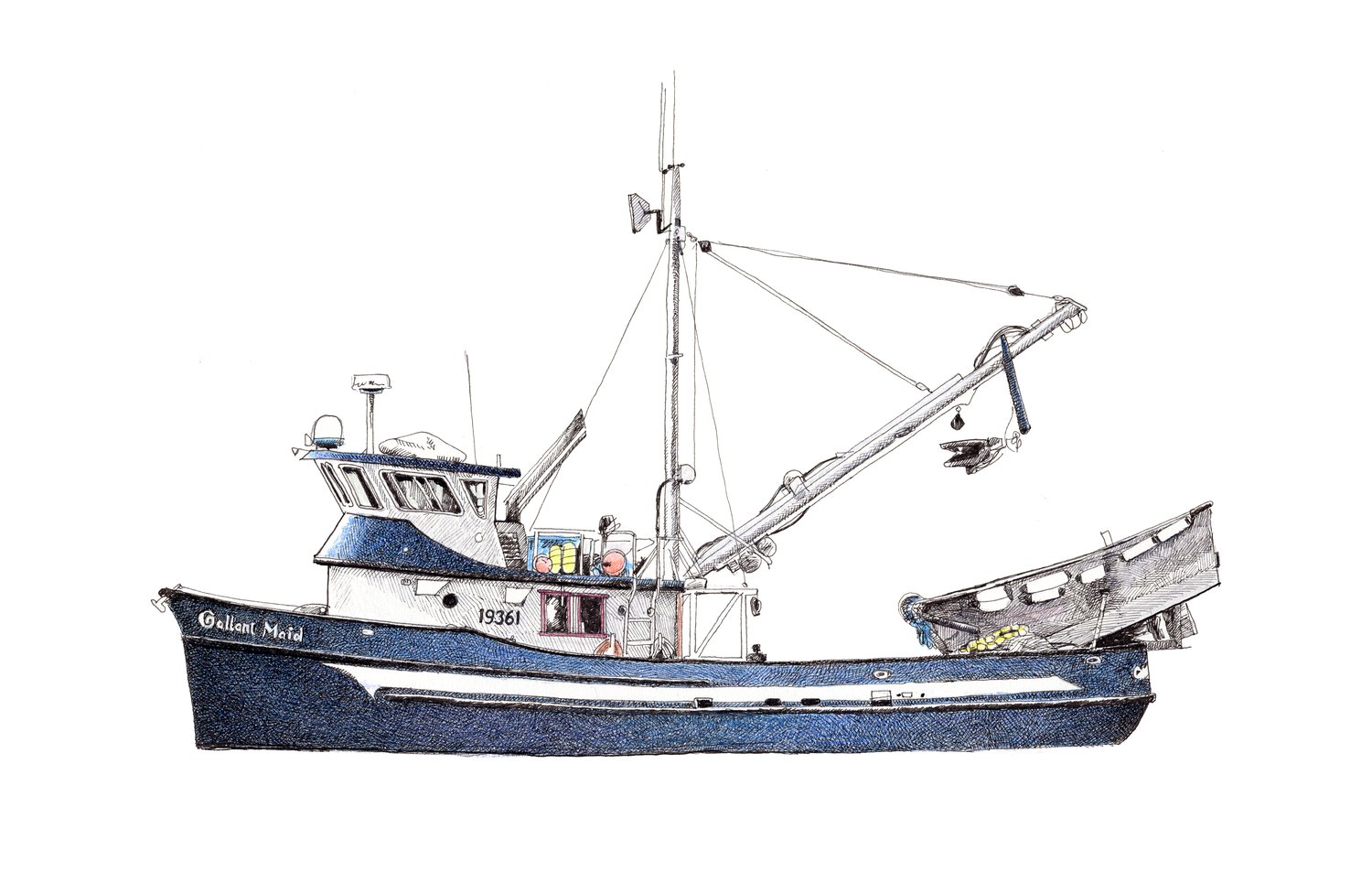 GALLANT MAID 12" x 8"
$40.00
The Gallant Maid was built in 1950 by Harold Hansen of the legendary Hansen Boat Company of Puget Sound. She has been named the Ethel B and the Tenacious, and is now cared for meticulously by Todd Broadhead. She is the pride of the Jackson Hole, WY fleet.
There will be 500 signed, numbered prints.
Artist: Tom Crestodina